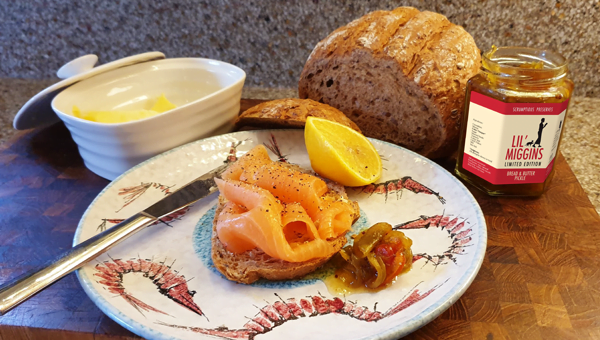 For as long as I remember, my family has always been unusually into food. They absolutely loved it, and as a consequence, I spent a lot of my childhood spending time baking, creating and eating delicious recipes. Not a bad way to spend your childhood!
This unusual love of food is something I've carried with me throughout my entire life. And the love and joy that I experience making such beautiful produce has been the key inspiration when creating my business. This love that I put into every bake and every recipe has enabled me the privilege of sharing my creations with some incredible people such as royalty and celebrities. I have even received a royal warrant as recognition of my service, demonstrating the excellent standards we hold ourselves to!
The start of my own catering business was a bit of a baptism of fire to say the least! It was also one that happened by accident as I was simply trying to help out a bride whose cake I'd agreed to bake. I ended up organising the catering for the whole event (which, if you're interested, you can hear more about in my book, Gathering: Tales of a catering family, available on amazon). And no surprises, but I loved doing it!
Much like the unusual love of food, sharing the food we made with others has always been a big part of my life. From sharing with other family members, to neighbours and the kind people who let us pick their fruit! This is why I am now delighted to say we have created Lil' Miggins! Our business where we sell our scrumptious goods such as jams, chutneys, relishes and cookies, brookies and cakes which are available for everyone! All homemade, all fresh and all delicious.
Taking inspiration from where it all started in Norfolk and in order to appreciate the world around us, we also make seasonal products, so that you can eat your way through each season and explore what it has to offer!
I am so grateful for what I have been able to achieve in my life with the people I love and how I have helped spread happiness to others with my cooking. I hope that you enjoy all of our delicious goods as much as I enjoy making them!