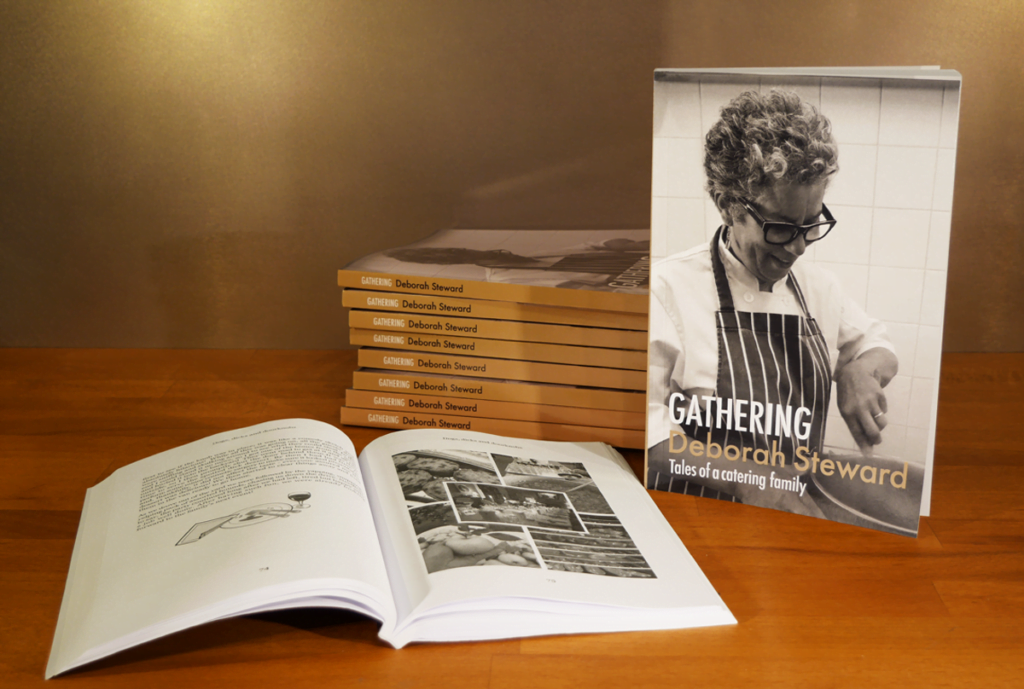 GATHERING
Tales of a catering family
There is nothing I love more than harvest time, gathering in the spoils of the season's bounty gives me great joy, from the first asparagus and runner beans, to my favourite, the cherry season. There was always something to harvest when I was growing up, my dad was a keen gardener and being from Jamaica we always had slightly more unusual fruit and vegetables in the garden, some more commonly found in the Caribbean.
My mum was a wonderful cook and she would turn all this produce into the most beautiful food. We never wasted anything, any excess would be used for jams, chutneys or relishes. That's where my love of cooking started, we always had a fridge full of interesting things and gathering together was a family ritual, so providing meals and hospitality for our large extended family was something I grew up with and still carry on to this day.
GATHERING takes you on an adventure of our catering lives, from intimate dinners to large weddings, funerals and even a Royal Garden Party. Then finally to our American road trip and a chance meeting that crossed the pond. Also included are twenty two recipes and a section for you to add your own recipes and notes, as I like to do in my own collection of cookbooks.
Deborah Steward
Formats Available: Paperback, Kindle, Apple iBook
FEAST MAGAZINE
Read my articles and recipes in Food & Drink Feast Norfolk.
The Jamaicans Daughter © 2020 (From Windrush Generation to By Royal Appointment.)