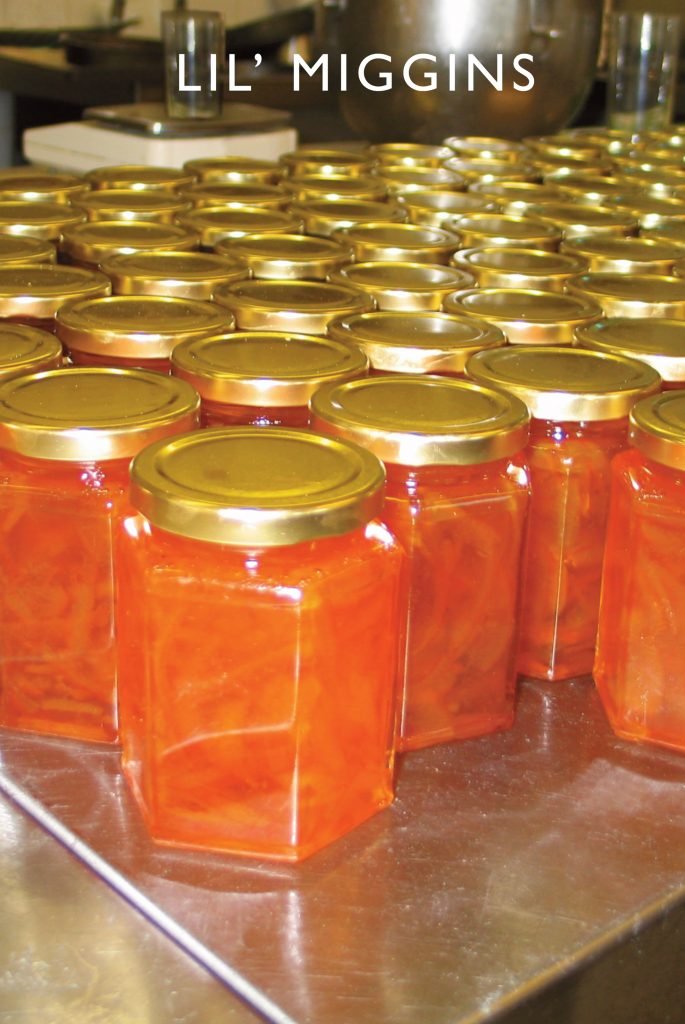 Welcome to Lil' Miggins preserves, for the last 25 years we have made our Jams, Chutneys & Relishes for our catering business.
Now for the first time they are available Online. 
Jams, Marmalades, Relishes and Chutneys
Our range of jams, marmalades, chutneys and relishes are made entirely by hand by our highly skilled staff. They are produced in our bespoke kitchens in Houghton St Giles, Norfolk. We focus on producing preserves of consistently outstanding quality. By using only carefully selected whole produce from both home and overseas our aim is to bring you an exciting, eclectic mix of both traditional and original flavours for your enjoyment.
Handmade
Lil' Miggins Preserves use traditional open-pan production techniques, with everything made in small batches of 20-30 jars. Each batch is prepared, cooked, bottled and labelled by us, entirely by hand. We use only natural ingredients, with no artificial colouring or flavouring. several of our chutney range is made with non gluten containing products as we use white or red wine vinegar, rather than malt and all of our products are suitable for vegetarians.
Artisan Preserves
We produce a diverse range of preserves to tantalize even the most discerning shopper. Traditional flavours include Sharrington Strawberry Jam, Peters Damson & Blueberry Jam, Deb's Marmalade,  Beetroot & Horseradish Chutney. Or why not try our, Blackcurrant Jam, Nanny's & Grandad's Chutney or Sid's Red Onion Relish. At Lil' Miggins there is something for every occasion and every palate.
♦ Hand made and home made in small batches.
♦ Produced in our kitchens at Houghton St Giles, Norfolk.
♦ Using the highest quality local and seasonal produce.
♦ Free postage on any multiple of three jars ordered.
♦ Subscriptions and Gift Vouchers.