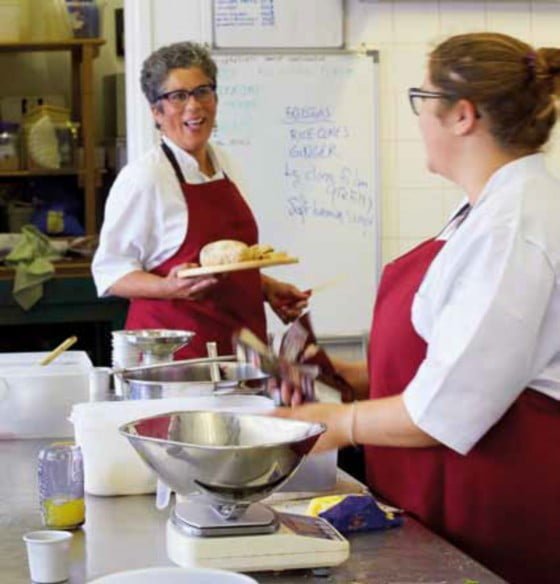 After studying catering at The College of West Anglia in King's Lynn, Norfolk, Deborah Steward joined the Blakeney Hotel as pastry chef. Gaining valuable experience over the next few years she eventually became Head Chef at The Thomas Payne Hotel in Thetford.

Deborah and her husband Kevin Steward, launched Deborah Steward Specialist Catering in 1992, a family run business, providing event management and catering for local events. Their CV includes cooking for royalty and celebrities, providing the food at numerous county events, cooking in some of Norfolk's most beautiful buildings and ensuring that countless brides and grooms have had their perfect wedding day. However, the same amount of thought and care goes into any occasion, no matter what the size or type of event and the number of guests.

From the outset they realised that they were in a location where the most incredible array of fresh produce is available. "We get the best results from food which is prepared close to where it is produced and grown". Menus are created from season to season taking advantage of locally sourced meat, fish, vegetables and fruit.

In 2005, they began a working relationship with the Sandringham Estate to help improve the Restaurant and Cafés at the Norfolk Estate of HM The Queen. Their management, catering skills and experience proved so successful that they took over the ownership of the business. In 2010 they were very excited to be granted a Royal Warrant  for Suppliers of Event Catering and Management to HM The Queen.

Every member of the team is an integral part of the business and has an important role to play. The running each catering event and consultancy project is executed with extreme precision and given the personal touch at every opportunity.