Earl Grey & orange tea loaf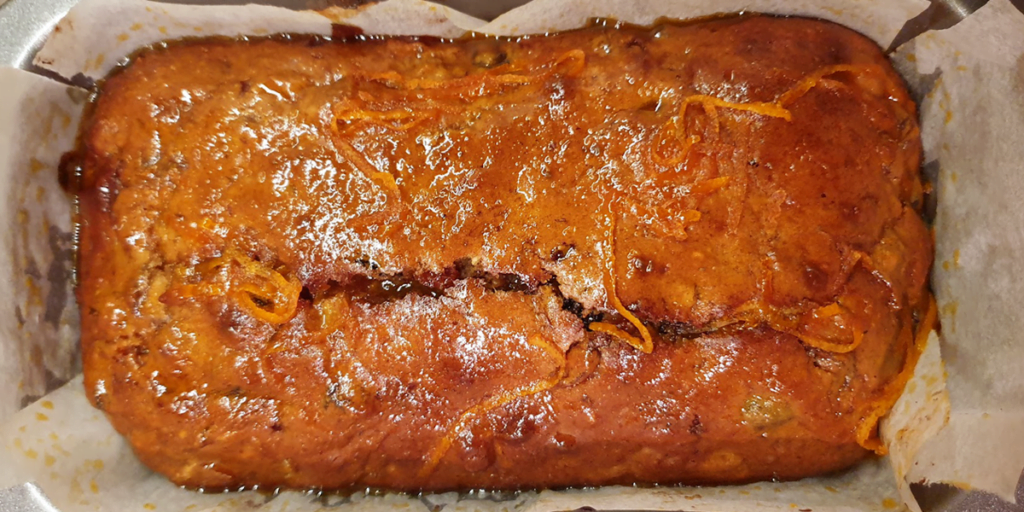 Preparation time-10 minutes and Cooking time-1 hour
INGREDIENTS
3 Earl Grey tea bags
250g mixed dried fruit
60g dark brown muscovado sugar
275g plain flour
2 1/2 level teaspoons plain or wholemeal flour
2 tsp mixed spice
1tsp salt
3 oranges, 2 finely grate the zest of 2 and 1 kept for decorating
2 large free range eggs, lightly beaten
6 tbsp Debs marmalade
50g granulated sugar.
METHOD
1. Lightly grease and line a 900g loaf tin and preheat the oven to 180 degrees C.
2. Place the teabags in a medium-sized saucepan and pour over 300ml just-boiled water. Add the dried fruit and simmer gently for 2 minutes, then discard the teabags. Stir in the muscovado sugar, then transfer the mix to a large heatproof mixing bowl. Leave 10 minutes to cool slightly.
3. In a separate bowl, sift together the flour, baking powder, mixed spice, salt and orange zest.
4. Stir in the eggs, followed by the dry ingredients, mix thoroughly then swirl through the marmalade at the end-do not mix in completely.
5. Spoon into the prepared tin and bake for 1 hour or until a skewer inserted in the centre comes out clean. Leave in the tin to cool for 15 minutes.
6. About 20 minutes before the end of baking time, pare the rind of the reserved orange and cut into very fine strips. Heat 25g of the granulated sugar in a small saucepan with the juice the orange, bring to a simmer, add the strips of zest, leave to cool slightly and stir in the remaining 25g sugar.
7. Spoon the syrup over the cake while still warm and leave to cool. This cake is delicious served thinly sliced and spread with salted butter.