The Joy of Christmas food
For my family and I, the food is the centrepiece of Christmas (and many other days!). From the time we spend planning all of the delicious dishes to the food shopping, cooking has always been the main event. I love how food brings people together and this is what inspired me to start my catering company and Lil' Miggins.
Christmas has always been a joyful time of year, and even though 2020 has been packed with unprecedented and difficult moments, I still believe that this Christmas can be enjoyed to the fullest! It may feel different with rules and regulations in place, such as social distancing and the limited list of who you can spend the day with. But there is one thing that can remain the same; the food!
The bonus is that the food we eat on Christmas Day is just the beginning! Boxing Day and the days that follow are just as exciting thanks to the abundance of leftover food. This is when it's time to get creative with the turkey, veg and desserts!
The food you eat over the festive season doesn't have to be boring. Say goodbye to those plain turkey sandwiches as there are some fantastic ways to spruce up what's left over! One such method is simply to add some deliciously sweet or savoury chutneys to your cheese board, expanding the combinations of flavours that can be enjoyed. Our Christmas chutneys and relishes are perfect for this… and they make for excellent presents too – why not jot it down your gifts-to-get list? Nothing brings out a beaming smile like food does.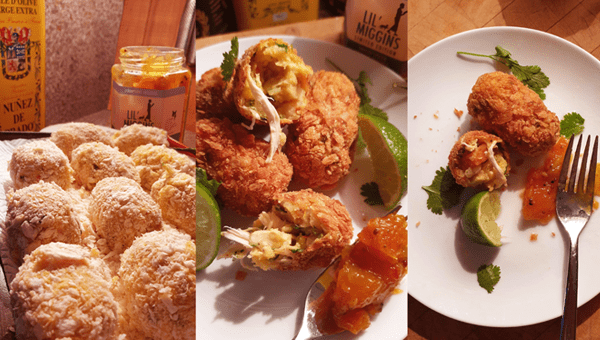 You can also get creative with your leftover meat. My favourite way to do this is by making Indian spiced turkey croquettes. They bring a whole new flavour to the turkey and offer a different way to enjoy the tasty meat. Cooking provides the family with a great activity to entertain in the week between Christmas and New Year that can often just float by without much happening.
Christmas really is the ideal time to enjoy food and explore cooking with your family. What will you be cooking this festive season?